2014 El Niño Watch
Posted: March 7th, 2014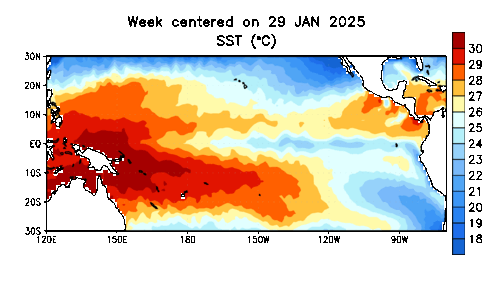 It's been looking likely for a few months, and this week NOAA's Climate Prediction Center finally recognized it: models are predicting that an El Niño event will begin this summer or autumn (greater than 0.5 on the above chart). Granted, there is considerable uncertainty and CPC probabilities barely surpass 50%, but ocean temperatures and winds are at this moment exhibiting the signs.
In the Pacific Northwest, El Niño events more often than not provide above average temperatures and below average rainfall during winter months. Our last El Niño occurred 2009-10. After a relatively wild and wet October-November, that winter was indeed a little warm and a bit dry (recall the lack of snow during Vancouver's Winter Olympics). 
The reason we're often left warm and dry is due to a persistent, broad area of low pressure that typically forms over the Gulf of Alaska in response to El Niño conditions. The atmospheric feature tends to split storms as they approach the coast, sending them either to Alaska or California but not here. Hence, El Niño is the bane of SPU's water supply operations, which relies on the return of fall rains and steady winter snow to fill reservoirs and meet summer demands.
SPU's urban drainage operations largely benefits from a lack of storms, of course, with one exception. The same broad low pressure system that deflects storms also increases the likelihood of tidal flooding. Via the inverted barometer effect, low pressure raises water levels, sometimes high enough to affect the performance of drainage infrastructure along the Sound. During the last El Niño, under mostly clear skies, Seattle experienced a particularly high perigean tide that briefly flooded Alki Beach, among other locations. As climate change raises sea levels, these events will certainly become more common.
We'll see how seasonal models handle changing equatorial Pacific water temperatures and winds over the next few months. Only two years ago, it seemed like we would have an El Niño event only to end up "neutral," which is where we've been ever since; by this summer we should have much greater certainty. 
References:
NOAA-CPC El Niño/Southern Oscillation Resource site
SPU Climate Change program
Email SPU's Climate Change team