The Wx Ahead
Posted: October 6th, 2019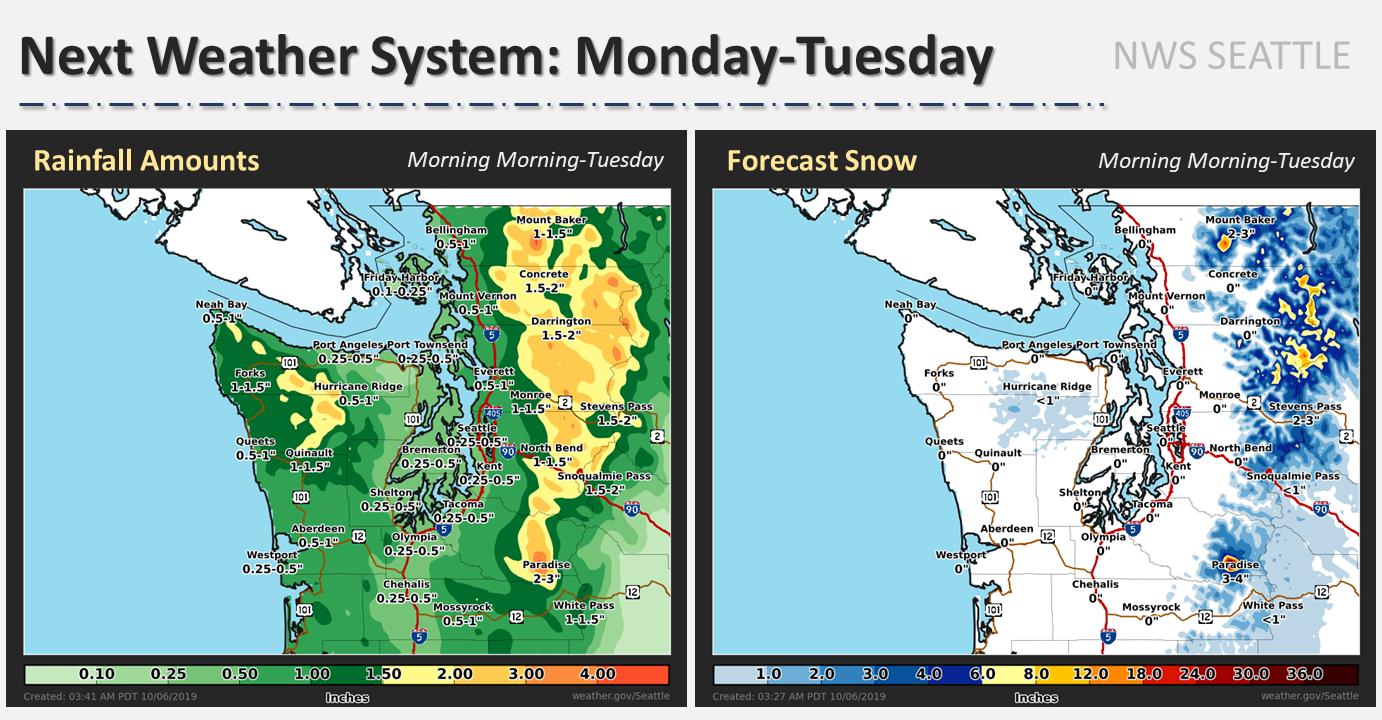 Pretty quiet. Around 0.50″ total rainfall is forecast on Monday and Tuesday across Seattle. Three times that amount is expected over SPU's watersheds, with a few inches of snow near the passes. Convergence zone formation looks likely, especially on Tuesday, which could quickly double totals across some neighborhoods and enhance mountain snowfall.
Dry and cold conditions to follow on Wednesday, Thursday, and perhaps Friday. Extended forecasts suggest warmer temperatures and near-normal precipitation amounts next week.
Blob Watch: widespread cooling has occurred over the past seven days, and the map has certainly faded.